CARTOSPÉ PACKAGING is an independent and innovative manufacturer of conventional and special cardboard packagings.
Aware that industrial and economic development are key factors of growth, we do our utmost to optimise our creativity and competitiveness.
This means providing faultless service and supplying products of suitable quality to meet the market's highest levels of requirements.
We are building our success on dynamic industrial and business strategies based on constant values reflected by the following simple yet indispensable principles:
• Our attentiveness to, full integration of and compliance with our customers' expectations in terms of service, lead times and quality
• Our comprehensive market approach supported by a flexible, efficient corporate structure
• Our emphasis on creativity and innovative solutions
• Our service oriented offering incorporating logistics, intermediate stores and dedicated stocks
• Our recognised professionalism backed by our Quality Assurance Plan
The confidence we inspire in our customers enables us to implement our growth policy and support them with their development.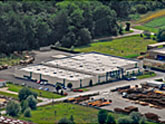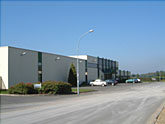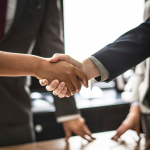 Commercial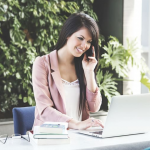 ADV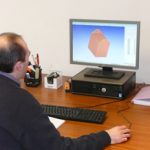 Design office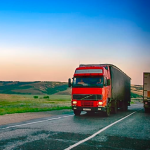 Logistic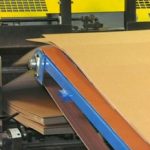 Production
Cartospé Packaging has set up a computer-aided production management system which ensures that orders are closely followed up, from the moment they are placed to the time of delivery, and that customer enquiries can be answered without delay.
The company implements a Quality Assurance Plan covering the in-process inspection of packagings for the carriage of dangerous goods, under reference number EM-220604.
Corporate Social Responsibility (CSR): What's that?
At the end of 2020, a desire to commit to a CSR approach in order to meet the evolution of expectations in social, environmental and economic expectations.
CSR is the operational translation of the principles of sustainable development in a company.
Concretely, the approach consists of acting in various fields to:
Reduce the environmental footprint of the structure (themes: water; energy; waste; transport; air …)
Improve its social practices
Perpetuate its relations with its customers, suppliers, subcontractors or partners.
The 3 axes of our CSR strategy
Cartospé Packaging is committed to deploying its CSR ambitions on a daily basis through its strategic choices as well as the implementation of a CSR policy that creates value for all of its stakeholders.
Cartospé Packaging CSR strategy is guaranteed by ambitious commitments articulated around 3 axes:
Preservation of resources and environmental performance
Company well-established in its territory and support for new uses
Company committed with and for its employees
Priority CSR issues of Cartospé Packaging
Cartospé Packaging will define its CSR commitments following the results of the newly created materiality matrix.
Meeting these commitments will be the key to the long-term development of the company and its services.
The 6 priority issues for Cartospé Packaging :
Health and safety at work
Company performance and sustainability
Quality of life at work
Prevention of pollution in air, water and soil
Business ethics and good conduct
Preservation of natural resources and recycling of waste
Cartospé Packaging was founded in 1995.
Since its emergence as an independent company on 19 November 2003, CARTOSPÉ PACKAGING has had independent French shareholders, an autonomous management structure and its own production facilities.
Previously named "R.C.O.S." (Rochette Cenpa Ondulé Spécialités), the company was among the businesses acquired by Mondi on 30 September 2002 following the joint Mondi-Saica takeover of the La Rochette group.
The company grew out of the outsourced sealed packaging department at the RCO corrugated cardboard plant in Vénizel, France, and then took over the foam box manufacturing and gluing operations conducted at the former Videpot cardboard packagings workshop in Tracy Le Mont.